Wanna hear a sad story?
a few days ago i was working with a fourth grader and we were talking about .. for some reason.. oranges. Anyway, we were talking and she said that she loves eating vegetables and fruit because her dream job is to become a supermodel. She said she stays away from all candy because it's bad for her and she'll get fat.
How sad is that? Oh well. I complimented her a lot after that and told her she didn't need to be skinny like her pencil to be pretty.
Um anyway, went to philly yesterday with jenell and her mom to hang out with Louise and her boyfriend Paul. It was nice to see Louise again considering the last time I saw her I tortured her with my friends at the time. I hope this more relaxed trip made up for it.
Here are some pictures :)


Paul enjoying a philly cheesesteak




Us in a very windy philly.. look how pretty louise's eyes look!
A few weeks ago, Jenell and I went to sing Kareoke in west chester. Here are some wonderful youtube clips from the expierence.
Jenell singing "Shadowboxer", I wanted to get "Ain't No Other Man" (she killed it!) but there were too many people there at the time
Eavvon and Dan singing, "Not Gonna Get Us"... eavvon didn't know the words, but it's dan's favorite song.
Lisa and i singing "Celebrity Skin" and getting heckled by Eavvon.. the song cut off then :(
Also, the other night, Jenell had another show! She did amazingly and wow-ed many.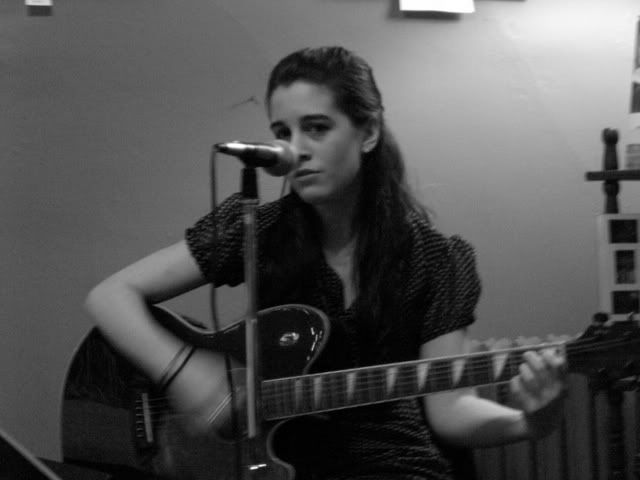 And here is the video to accompany THAT
Jenell singing the fan favorite, "For You (lucky charms)"
So that's all the multimedia I am sharing today :)
ps: you can see more pictures at my picture-a-day-blog, in case you missed it before,
Here.
BYE!
Current Mood:
pained